CORPORATE SEMINARS AND WORKSHOPS
Experience the Magic of Golf in a Seminar or Workshop Setting!
These new programs have been very successful. The programs aim to promote golf to the general public so they can learn about golf and the correct basic to playing golf.
The format is set to entertain, create and accurately understand golf, and focus on the proper basics of golf!
POPULAR MODULES INCLUDE:
ON-COURSE LEADERSHIP
GOLF FOR YOUR CAREER

Typical Program Schedule
On-Course Leadership fosters the development of an individual's leadership abilities using lessons from learning golf.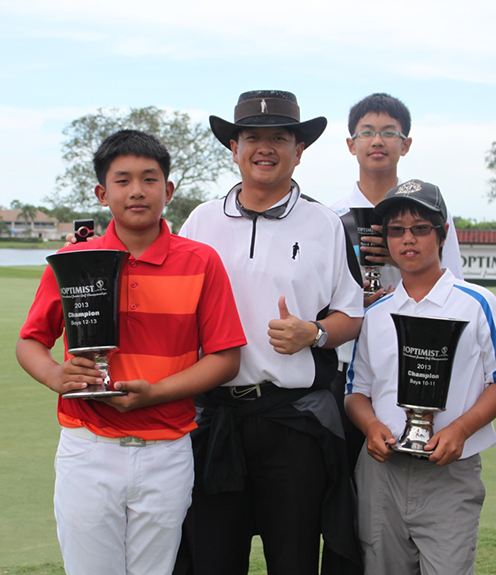 Led by Tony Meechai, students will experience a 30-45 minute interactive presentation regarding areas in leadership and golf. Each individual will begin to understand their own way of learning and will be able to apply it to their lives. The indoor activities will be followed with the outdoor connection activities. These sessions will be split into stations in which the instructors will assist with developing their golf fundamentals.
Excerpts:
WE ARE ALL LEADERS…
With the responsibility of leading their own lives, everyone is called a leader. The effectiveness of our leadership will determine our life fulfillment. Further, such "personal leadership" develops and determines the skills we bring to roles of leading organizations toward their fulfillment.
GOLF AND LEADERSHIP…
Like golf, leadership is beyond the reach of no one and is able to be performed by everyone, and is performed with varying degrees of proficiency. The factors delimiting the attained proficiency have less to do with the natural gifts then with character and commitment. The reason for sub-standard performances is nearly identical in both golf and leadership. Similarly, the paths to improvement are nearly identical.
EXPERIENCING THE CONNECTION…
On-Course Leadership guides the individual to a perspective from which they can understand and begin to live this metaphor. Golf becomes a window on leadership, leadership a window on golf. Only minutes into their training, players can recognize that this golf training is beyond anything they have had before – it's better. With further training, they quickly sense they are on the correct path to better golf.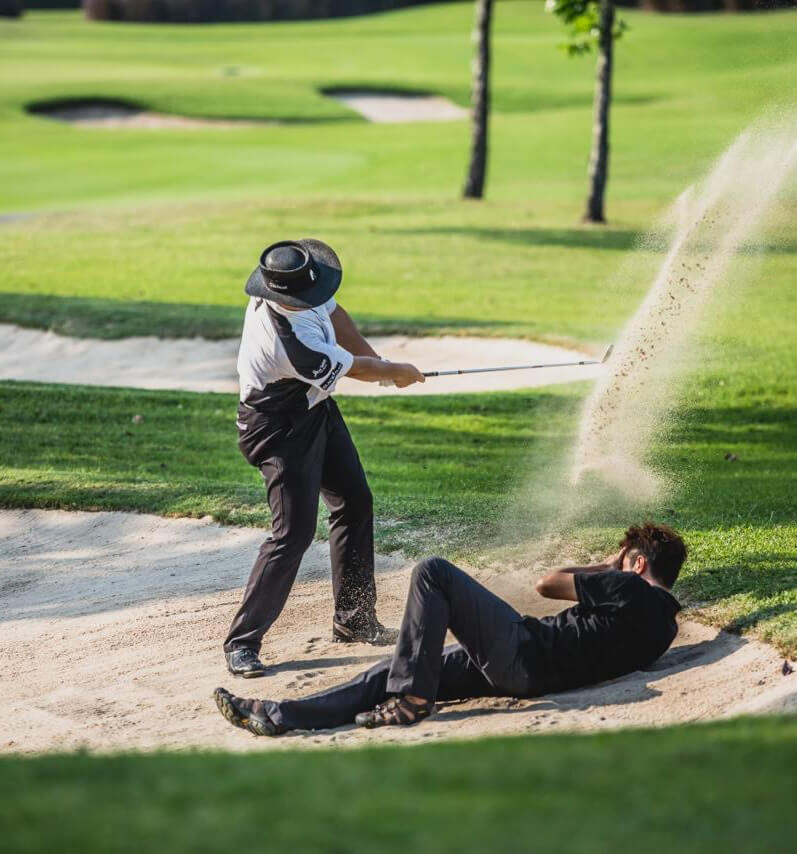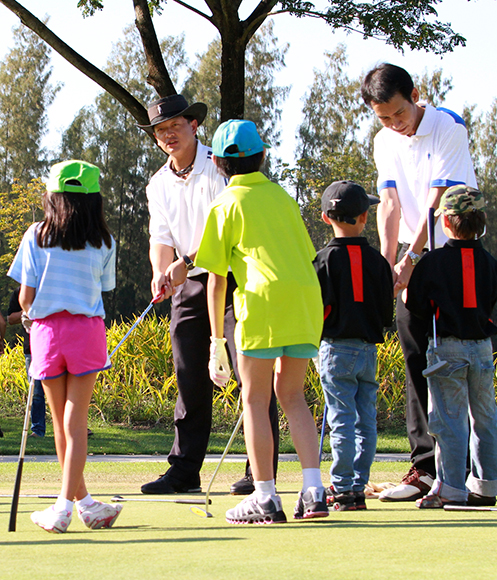 Program Includes:
Lead Instructor, Tony Meechai, US PGA Professional
On-Course Leadership Workshop (Indoor) Training
Experiencing the Connection (Outdoor) Practicum
Certificate and Review Presentation