BOOT CAMPS
The Black Hat Golf Boot Camp is suitable for all skill levels who would like to improve their golf game 'once and for all!' The program caters to new players and those who have already played before and want to improve! The award winning Club-Focused Instruction (CFI) curriculum will guide Beginners, Intermediate and Advance players to solid fundamentals and will help players enjoy their game more. The Certified CFI Instructors will modified to suit the needs of each group, with further refinement to the unique needs of each individual player.
Time is allocated at the end of each day for the student to seek out special one-on-one attention from the instructors.
Young or old, absolute beginner or highly skilled player, the Black Golf Boot Camp is designed to bring out your best and improve your game.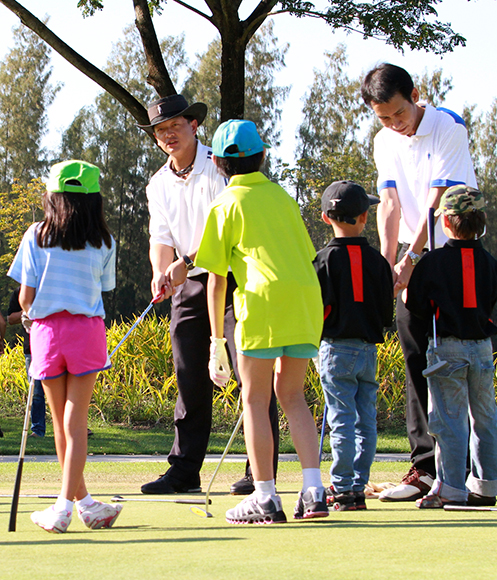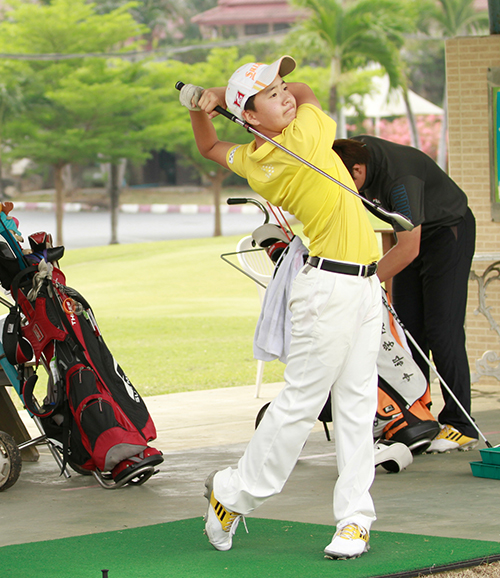 The "Boot Camp" style training and golf development program is designed to provide opportunities for the player to enjoy golf and improve quickly. The player will experience a focus schedule and positive results will be both physical and mental. Covering all aspects of golf improvement, the player will become more proficient with his swing dynamics and mental performance skills. The training exercises are to be done in an inclusive golf and fitness setting so that the player's body and mind can truly experience improvement.
The Black Hat Golf Boot Camp Program is a unique training and golf development program designed to provide beginner, intermediate, and advanced players with the opportunity to improve their golf skills in a friendly group atmosphere. The program is conducted for golfers who are willing to focus with others who are hoping to improve their golf skills once and for all!
Group classes undergo extensive training and are all geared to individuals needs followed by swing practice and on-course development is included. Various elite modules will be reviewed so that the group's results are measurable and visible upon completion.