Tony's Story
TOP 3 REASONS TO PUT BLACK HAT GOLF ON YOUR BUCKET LIST!
You'll experience real improvement with your golf skills! The curriculum simply works. Period.
You'll experience very unique golf courses and facilities unlike no other place on Earth!
You'll experience an extra bonus with improvement for a better healthy lifestyle!


From the Desk of Tony Meechai...
Yes, I now truly believe that there was magic in the BLACK HAT and you need to experience some of that magic today!
It's like one day, after 20 years, students are telling me their success stories and how some of the Black Hat magic was a part of it. Friends and Colleagues sharing their magical golf memories from playing on the golf courses I recommend and best ofall parents and families now asking me to advise them on a healthier lifestyle, too!
My story wasn't planned so it must have been some sort of magic!
When I first arrived in Thailand in 1998, I was armed with a PGA Professional Golf Management degree and experienced from the top clubs in the USA, I only had one thing on my mind at that time…GROW THE GAME OF GOLF IN ASIA!
And, I like to think that I did that well at that time. Recently, many alumni students and friends have reminded me to keep spreading the magic!
The simple teachings were featured on mainstream television, nationwide newspapers, monthly magazines and spreading through a group of passionate instructors on a daily basis. I believe we made an impact on growing golfers....many of the students to this day STILL are playing competitive golf and enjoying the game! And, many instructors and coaches have all taken their experience to all different parts of the globe!
Over the years, I've also discovered great golf facilities in Thailand that I wish to share with golfers from around the world. Playing golf at one of my preferred golf courses is an adventure in itself. You'll have an authentic experience that you will never forget!
I've met thousands of parents and families with golfers over the years that continue to share their experiences. I am very happy when they visit and share their stories with me. It makes me feel old, but it's truly been worth it!
The golf courses and facilities that I have seen over the 20 years have also been quite amazing, too! There are some places in Thailand that my Western friends and colleagues are truly amazed!
I guess now that I get to reflect back over the 20 years, I can summarize it up in one simple sentence. The magic was real!
Yes, having the passion to grow the game of golf in Asia, although quite challenging, has been very rewarding!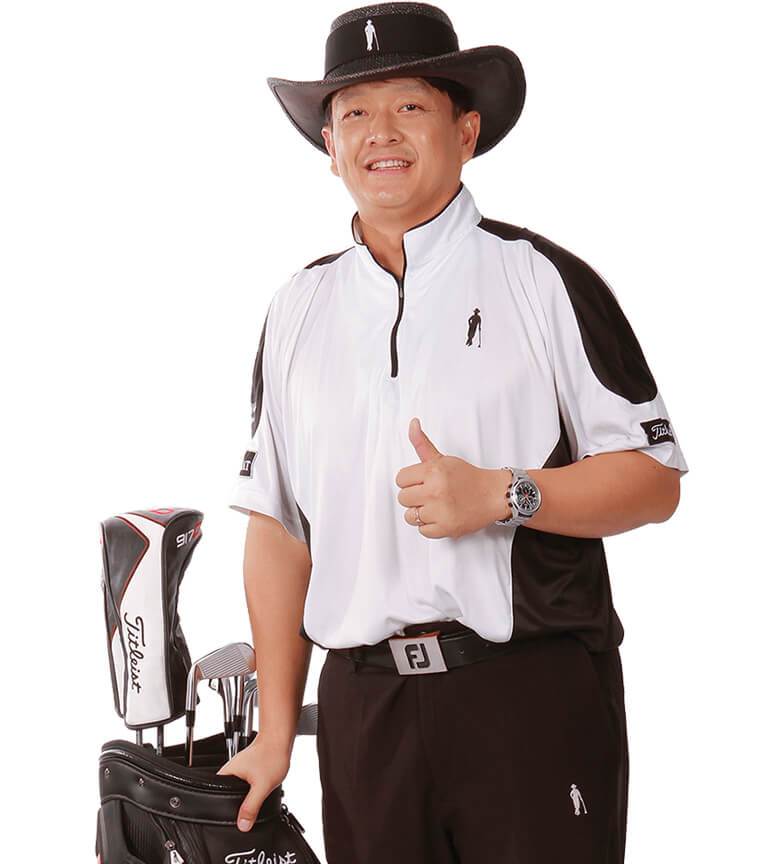 TONY MEECHAI
PGA OF AMERICA GOLF PROFESSIONAL
FOUNDER, BLACK HAT GOLF
CLUB-FOCUSED MASTER INSTRUCTOR
2017 TOP 3 BEST PROFESSIONAL GOLF COACH IN ASIA
2016 TOP 3 BEST PROFESSIONAL GOLF COACH IN ASIA
2015 TOP 3 BEST PROFESSIONAL GOLF COACH IN ASIA
2013 ASIA PACIFIC'S GOLF PERSONALITY OF THE YEAR AWARD RECIPIENT